What is override shipping cost?
Set an amount of shipping fee for the order.
Once you have set it, the customer cannot select other shipping options from the shopping cart.
Where to set the override shipping cost?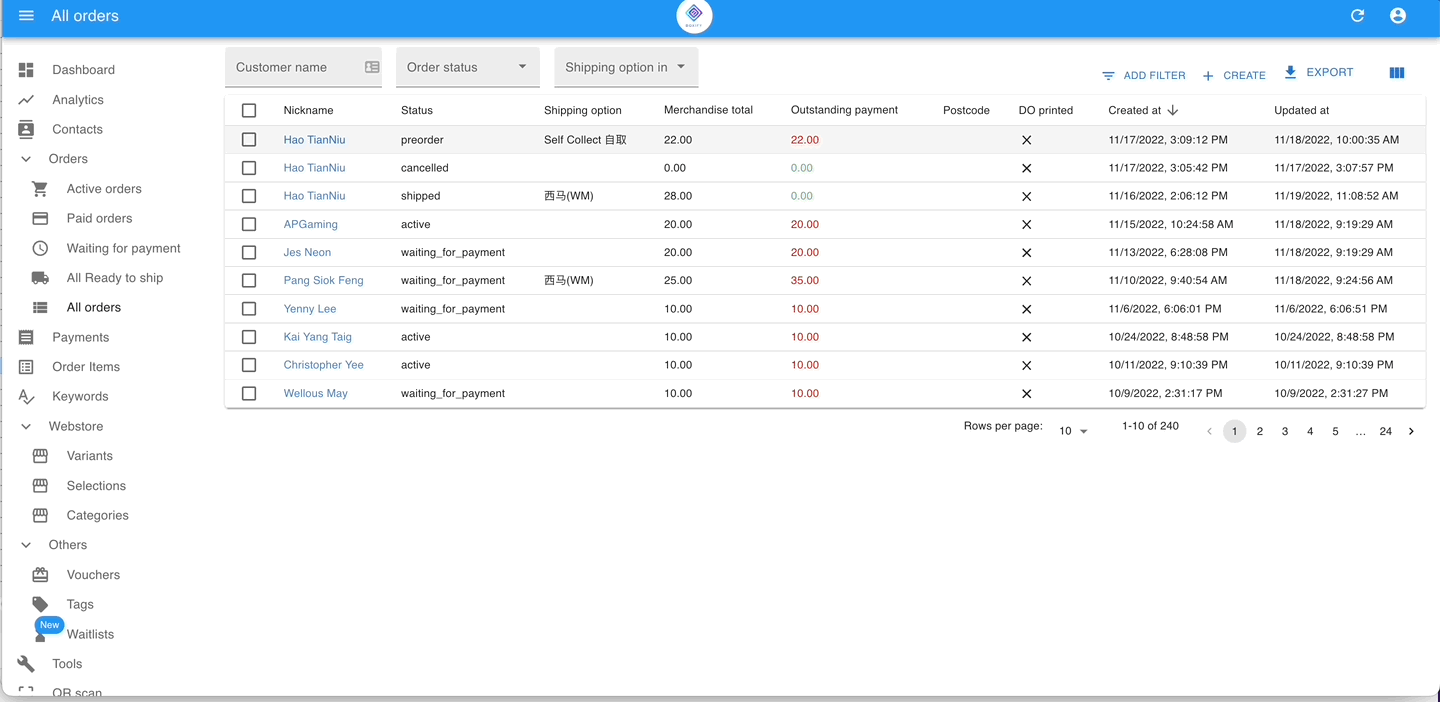 Step 1: Click into an order > click the button 'Edit' on the top right.
Step 2: Scroll to the section Override Shipping Cost, select a shipping option from the list, and put in the shipping cost to the column beside it.
Step 3: Click the button 'SAVE&SHOW'.