What is Revenue?
Revenue is the value of all sales of goods and services recognized by a company in a period.
Revenue (also referred to as Sales or Income) forms the beginning of a company's income statement and is often considered the "Top Line" of a business.
Expenses are deducted from a company's revenue to determine its Profit or Net Income.
How is the Boxify system define Revenue?
The Boxify system provides a few statuses for order management. The orders in packing and shipping out will be treated as a completed sale. In that case, Boxify deems the orders with Ready to Ship & Shipped as revenue.
To get the revenue report
You are able to have a glance at the revenue of 30 days from the Dashboard and If you want to export it as a record, you can follow the steps to do so.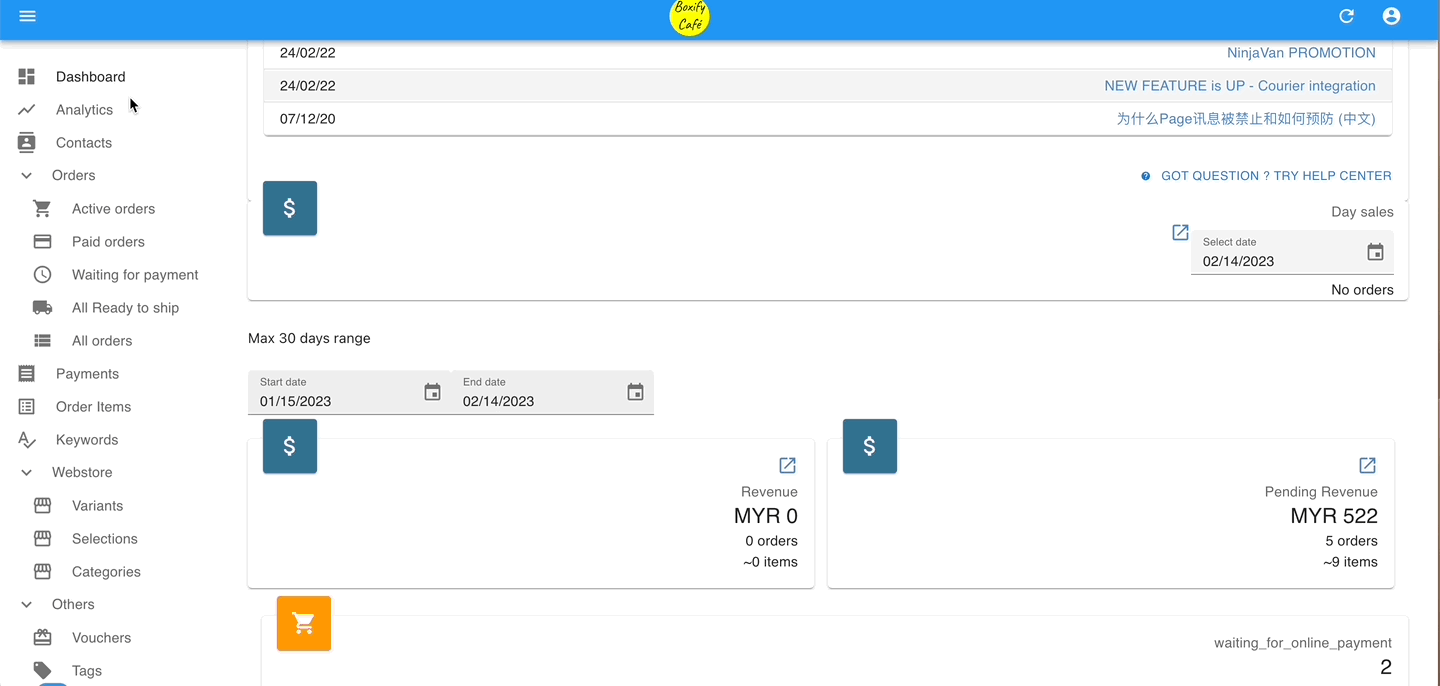 Step 1: You can access it from either 'Dashboard' or 'All Orders' from the menu on the left.
Step 2: Filter the order status of 'READY TO SHIP' & 'SHIPPED', and the created start/end date as you wish to see.
Step 3: Click the button 'EXPORT' on the top right.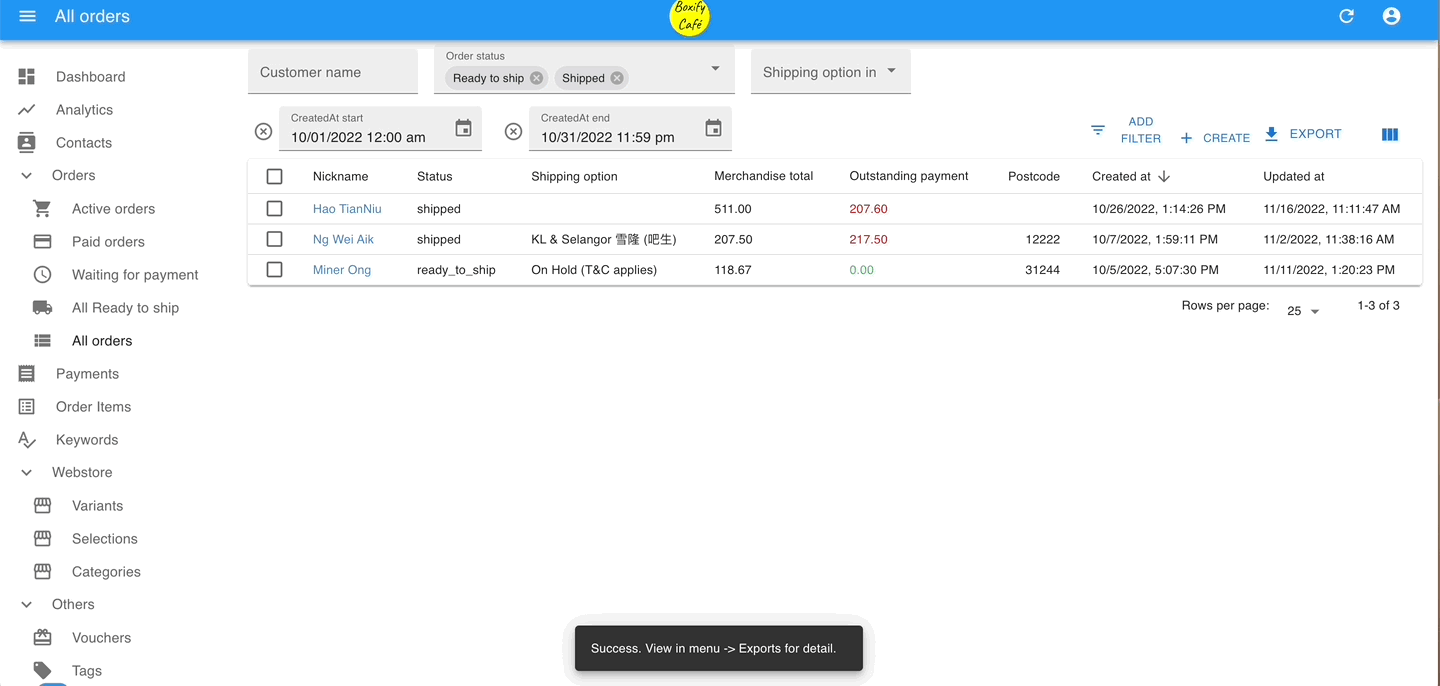 Step 4: Click the 'Exports' button on the left menu. Click the download icon(

) beside the export file list and select the field that you want it to show in the CSV file and click the 'EXPORT' button at the bottom.