Running through the ordering process to check on the setting will give you more understanding of how's the system work for your customers, and also allow you to have some time to learn how to make it better for your customers.
Step 1: Go to your page. Place an order with your personal FB account in the comment to the Page. Eg SFCH+1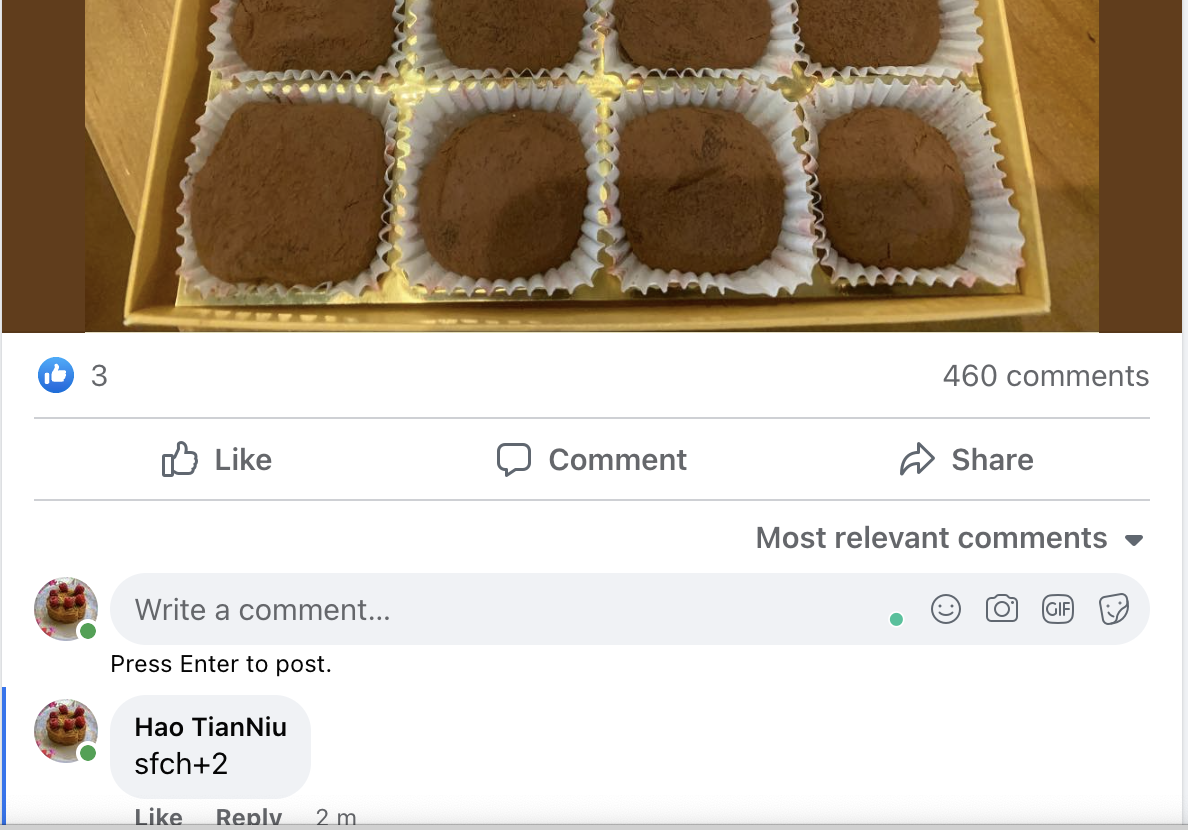 Step 2: The system will send an order notification to your messenger.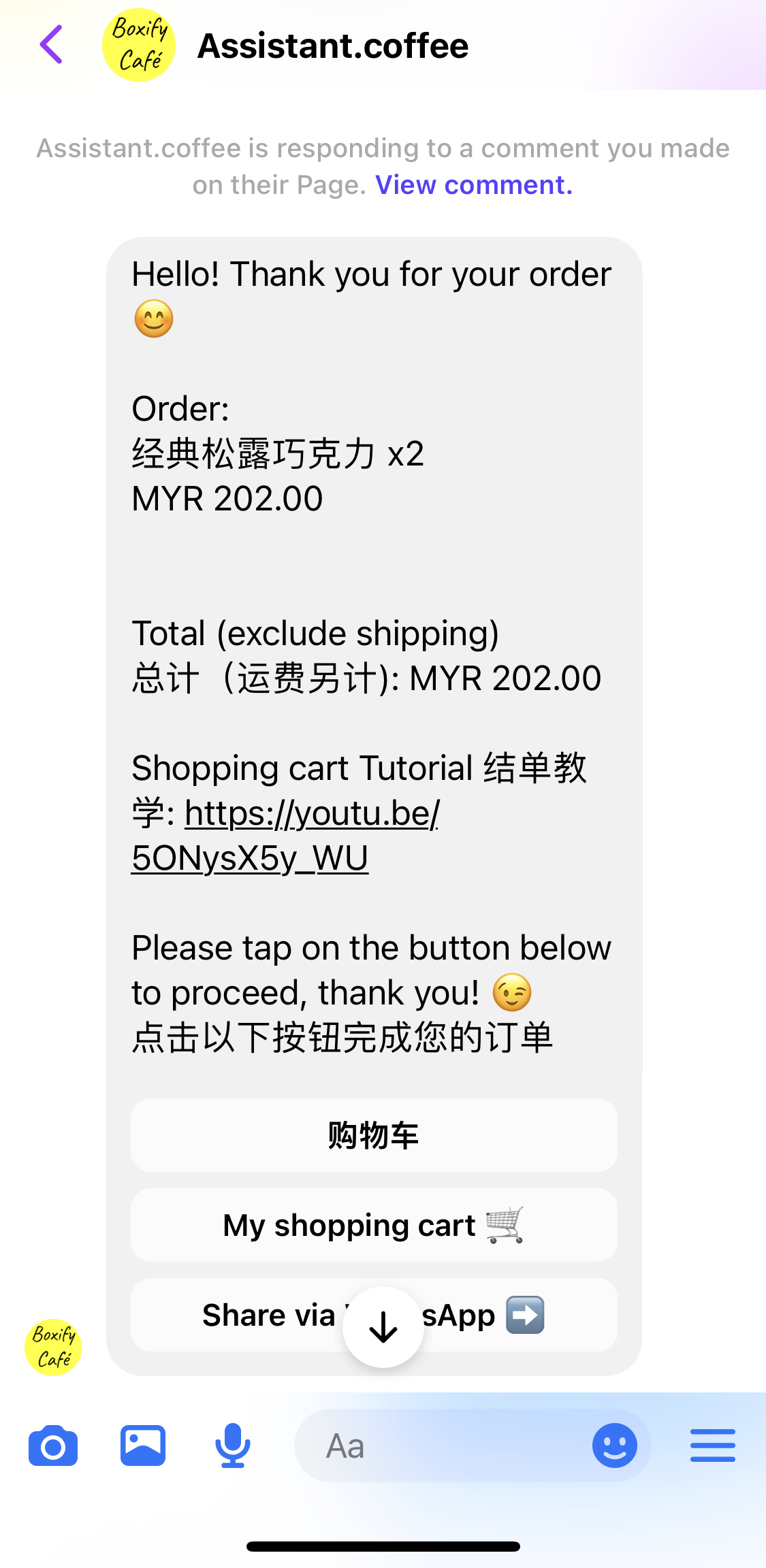 Step 3: Click the 'My shopping cart' to get the shopping cart from the system.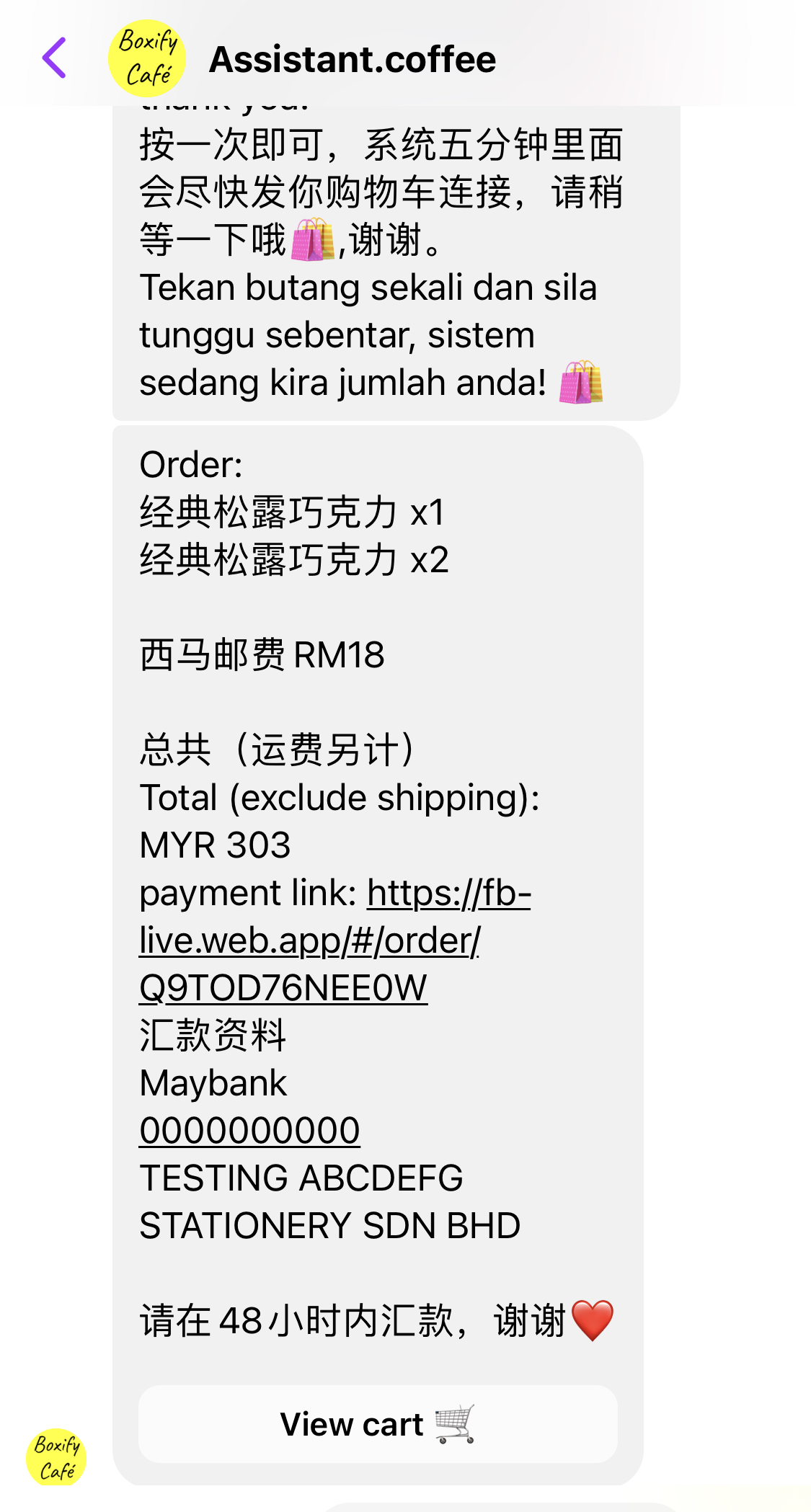 Step 4: Click the 'View Cart' button or the payment link to the Shopping Cart. Then you can check on the important info that you have just set is what you wish the customers to see.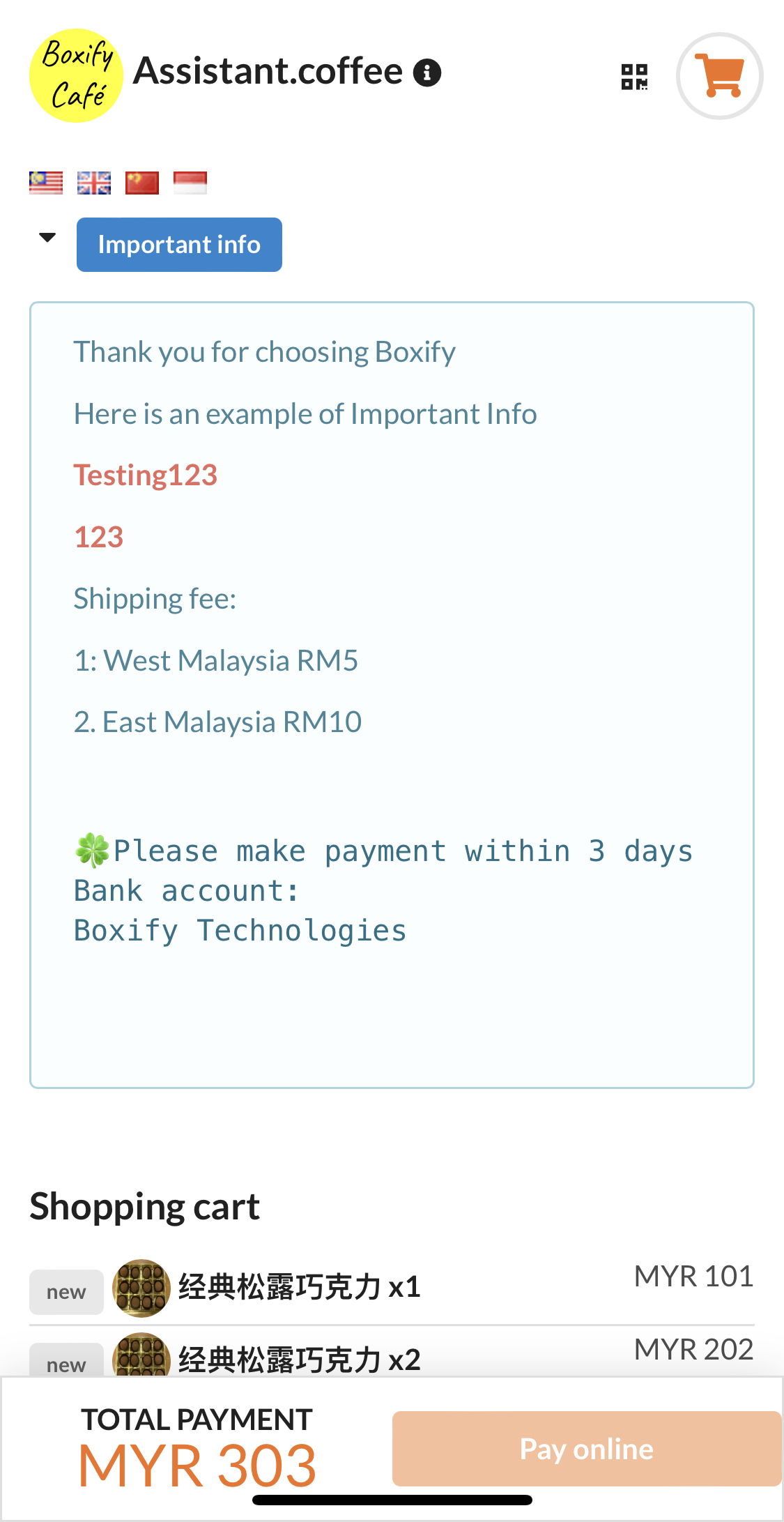 Step 5: Scroll down to check the shipping fee that you have set.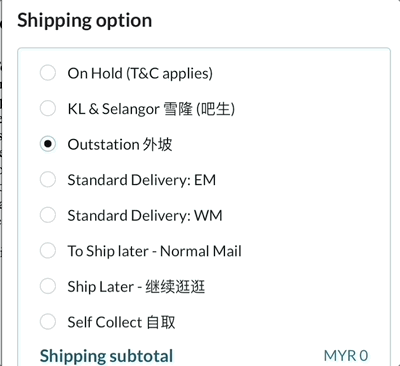 Step 6: Check the payment method. Select the offline payment.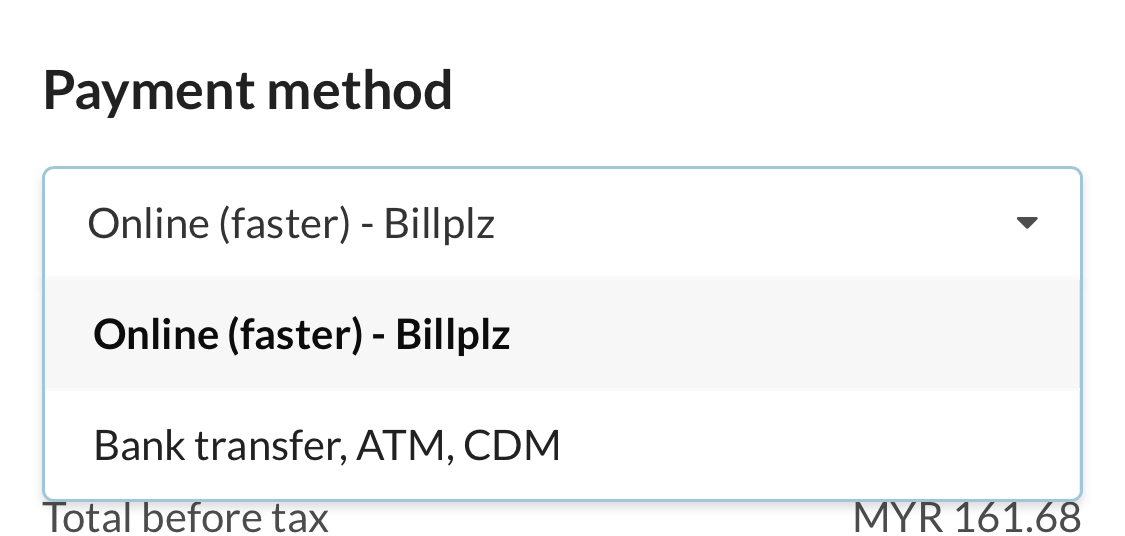 Step 7: Upload a receipt.
Step 8: Fill up the Shipping detail. (column with * is mandatory to fill up)
Step 9: Submit the shopping cart.