How is the Boxify system define Pending Revenue?
The Boxify system provides a few statuses for order management, and the merchants are able to manage the orders for specific purposes. Nevertheless, the system deems the orders in the status of Active, Paid, Waiting for payment, Waiting for online payment, On hold, No stack, Locked, and Preorder as Pending Revenue.
To get the report of Pending Revenue
You are able to have a glance at the pending revenue of 30 days from the Dashboard and If you want to export it as a record, you can follow the steps to do so.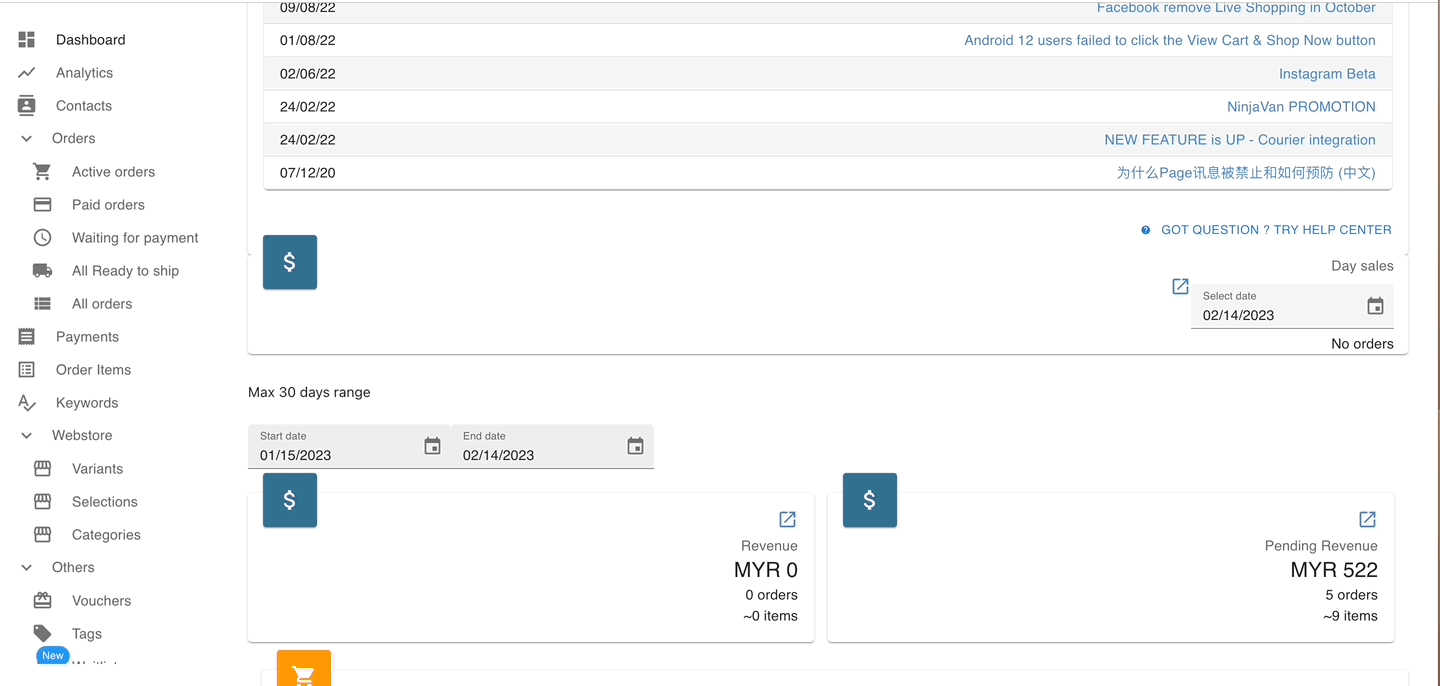 Step 1: You can access it from either 'Dashboard' or 'All Orders' from the menu on the left.
Step 2: Filter the order status of 'ACTIVE', 'PAID', 'WAITING FOR PAYMENT, 'WAITING FOR ONLINE PAYMENT', 'ON HOLD', 'NO STACK', 'LOCKED' & 'PREORDER', and the created start/end date as you wish to see.
Step 3: Click the button 'EXPORT' on the top right.
Step 4: Click the 'Exports' button on the left menu. Click the download icon(

) beside the export file list.
Step 5: Select 'Export Standard', and also select the field that you want it to show in the CSV file and click the 'EXPORT' button at the bottom.